The end of the 2014-2015 school year is quickly coming to a close. However, there is still lots to do in the month of May. Teachers and students are working diligently trying to get everything in before we break for summer. Athletic teams are nearing the end of their seasons with regionals and sectionals on the horizon. Also, students will soon be showcasing their musical talents in the spring music concerts. Lastly, students are looking forward to field trips and graduation. Keep up to date on . . .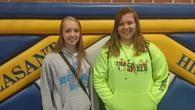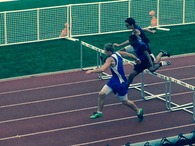 7th grade PHJH student Samuel Shonhart won 1st place in hurdles at the IESA state track meet in East Peoria today. He also tied for 6th place in high jump. Shonhart qualified for hurdles, high jump and 100m. last weekend at the Sectional meet at Piasa. Other teammates who qualified and competed this weekend were Isaiah Rogers in hurdles and long jump, Lilly Pepper in discus and Kaylee Smith in discus. Smith also placed at the state meet . . .
Current Highlights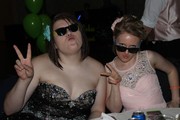 Prom 2015 was a blast for everyone who attended. The theme was "Emerald City" from The Wizard of Oz. The juniors decorated the small gym with green paper and pink tissue flowers for Promenade. The dance was held at the Holiday Inn in Quincy and no smoke detectors were set off this year. Sounds like a successful night! After-Prom was at Scotty's Fun Spot until the wee hours of the morning. Great job, . . .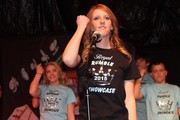 This year's Showcase had the small gym packed with fans! The theme was determined by the senior class, a group of all girls. They decided that it would be fun to have a pageant theme. Of course, it couldn't be a simple pageant. The girls opted for a very catty show with no shortage of laughter. "Royal Rumble" was a knockout by all accounts! Mother Nature tried to slow the group down by taking . . .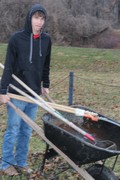 The senior class participated in their last community service day on March 20th. The majority of them went to the park to work on cleaning out the dugouts, pulling weeds and vines, and sweeping off the pool parking lot. A few of them stayed at the school to clean out coolers. Despite the hard work that ensued, the class really enjoyed helping out. "If you've ever been around these clowns, you know that all work is . . .