Current Highlights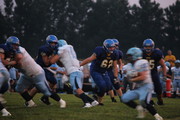 This time last year, the Wolves were making quite a fuss in the world of high school football. They beat Triopia for the first time in years. Evidently, the Triopia Trojans learned from last year because they took the better half of our boys. However, they went to practice the next night and learned from this experience. The next game they played was a win! Keep your heads high, Wolves fans, because they are going to give us something to talk about again this year!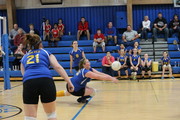 As the volleyball season started up, the team experienced several problems. They continued to attend practices when things didn't go as planned to work out the kinks. Now, in the heart of the volleyball season, the girls and their coaches, Mrs. Clowers and Ms. Robinson, have improved their game dramatically and they have a bright future for the rest of the year. There are five home games left so Wolves fans, get to the gym to cheer on our volleyball team!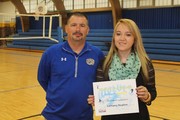 Mr. Edwards presented the Wolf of the Month Award for Spirit appropriately during Spirit Week. The winner was senior, Tiffany Hughes. Tiffany is the captain of the cheerleading squad and has attended almost every football and basketball game during the four years she has been at Pleasant Hill. She wears her school colors with pride and displays the $100 check from Central State Bank with even more pride! Congratulations, Tiffany!